We spent a second day stripping out the old vestibule.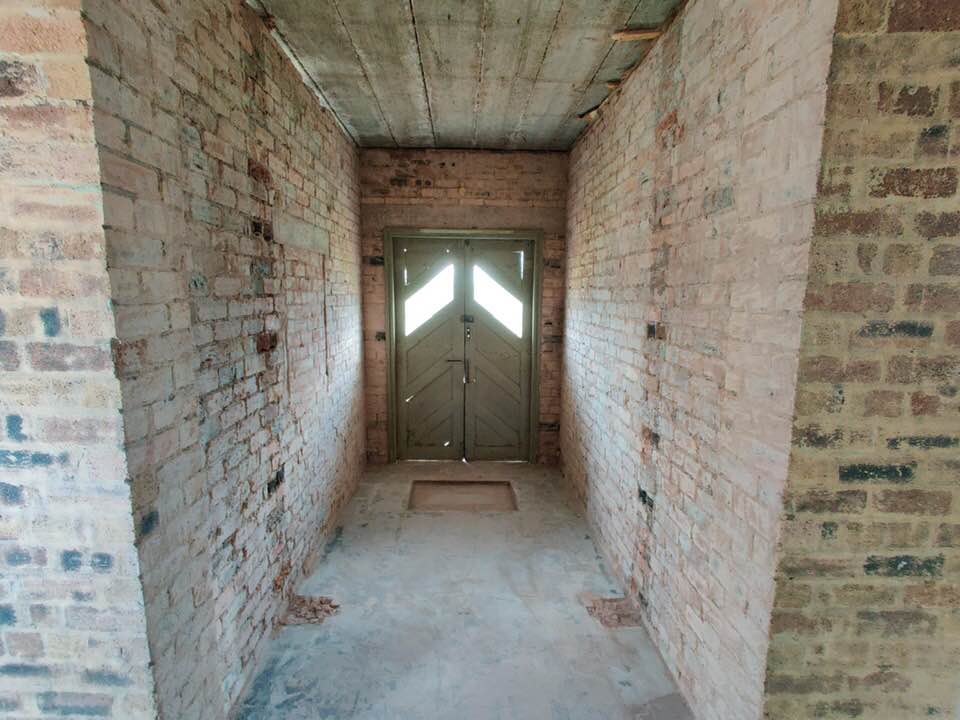 The vestibule is finished, another 5 hours spent removing the remaining plaster and demolishing the brickwork. We're not long back from a trip to the Co-op for some well earned beer and pizza. George had cracked open his first can of Innes & Gunn before we'd even left the carpark 😀
Yesterday I remembered we had lots of rubble sacks and so we were able to bag the plaster. 40 fairly heavy bags of the stuff are now sitting waiting in what will be Harry's bathroom/ bedroom until the recycling centre reopens. The bricks George has dumped to the rear of the building for now. It's not ideal double handling such heavy materials but needs must and at least we have the space to store it without hindering further works.
We're missing our trips to the recycling centre. Strange as that sounds the 30 minutes there and back allows you a well earned rest and the weight off your feet.
Stretch Targets
Each day we start with a goal and what George likes to call a stretch target. We don't always achieve our stretch target but today we did. Stretch targets are often a result of my inability to know when to stop and most often reluctantly agreed. Today George humoured me, the stretch target was to lift enough linoleum tiles to fill the space left in our landfill bin which is being collected tomorrow.
We're on a rural bin collection schedule and have no brown bin. Our landfill bin is collected every two weeks and without fail it's full to the brim. George will agree I've moved mountains of mixed waste over the years filling our blue bin fortnightly. Simple pleasures 😆
Raising the Floor Level
The Listening Station windows are set quite high in the wall, presumably for privacy. Unfortunately that means, with the current floor level, I can't see out although the boys can see just fine ! We've got a fair bit of room height and so it was decided we raise the entire floor level by 39cm. This level change requires steps in the vestibule and also steps to our new back door.
The beauty of removing the wall in the vestibule is that we can now ask the architects to update their drawings and move the position of the steps closer to the front door and away from the main corridor. We can also widen the treads which, we think, will look better.
I'll email Bill shortly, he's the very able architect tasked with our detailed production drawings, and share our weekend handiwork. Poor Bill probably opens emails from me with some trepidation when they arrive on a Monday morning 😂.
Tomorrow sees George back to his day job. I'll be up the newly moved scaffolding tower continuing my steam cleaning of the garage brickwork.